Alex Dovbnya
Ethereum (ETH) has hit a new 2023 low against its rival Bitcoin (BTC)
The ongoing bear market continues to rage on, with Ethereum (ETH), the chief altcoin, hitting a new low against Bitcoin (BTC). According to recent TradingView data, the ETH/BTC trading pair has plummeted to a low of 0.059 BTC, a stark contrast from its peak of 0.088 BTC in December 2021.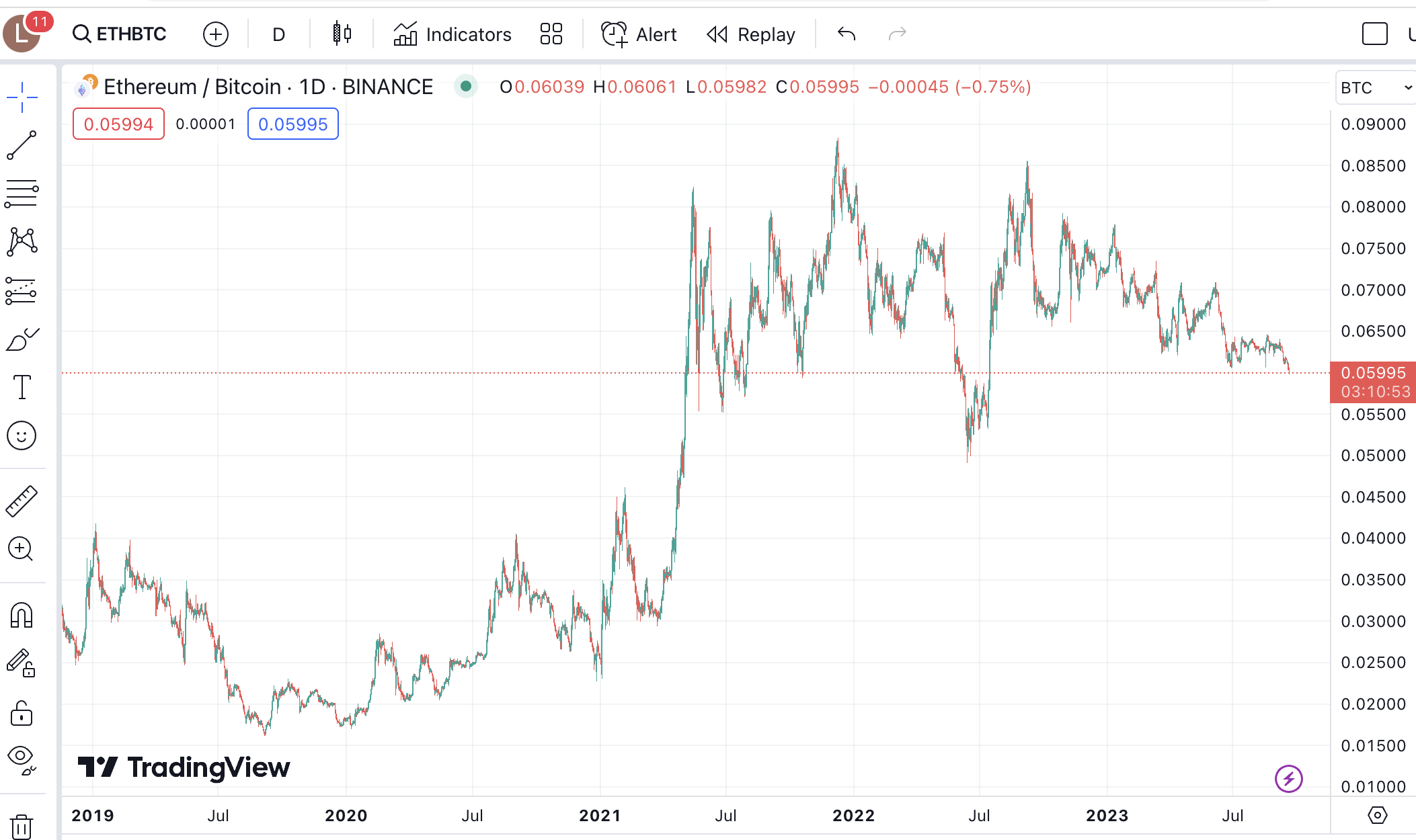 Ethereum's declining dominance
Ethereum has historically seen its market share decline relative to Bitcoin in bearish conditions. Despite numerous instances when Ethereum came tantalizingly close to "flippening"—a term used to describe Ethereum surpassing Bitcoin in market capitalization—the digital currency has not managed to achieve this milestone yet. 
During bullish phases, Ethereum has shown the potential to catch up with Bitcoin, largely due to its smart contract capabilities and the rise of decentralized finance (DeFi). However, in the current bear market, Ethereum appears to be losing its footing once again.
The current state of the market
CoinGecko's latest data shows a Bitcoin market cap of approximately $525.9 billion, with a price of $26,979. Meanwhile, Ethereum trails with a market cap of about $194.4 billion and a price of $1,617.48. In the last week, Bitcoin saw a moderate growth of 3.2%, whereas Ethereum showed a less impressive growth of 1.1%.