Alex Dovbnya
With the cryptocurrency teetering just above a crucial August low of $28,574, top traders are rife with speculation
In a recent tweet, renowned trader Peter Brandt has drawn attention to a significant trendline for Bitcoin, originating from its 2023 bottom.
Brandt suggests that a move below the August low of $28,574 could signal either a bearish trend or a potential bear trap for the leading cryptocurrency.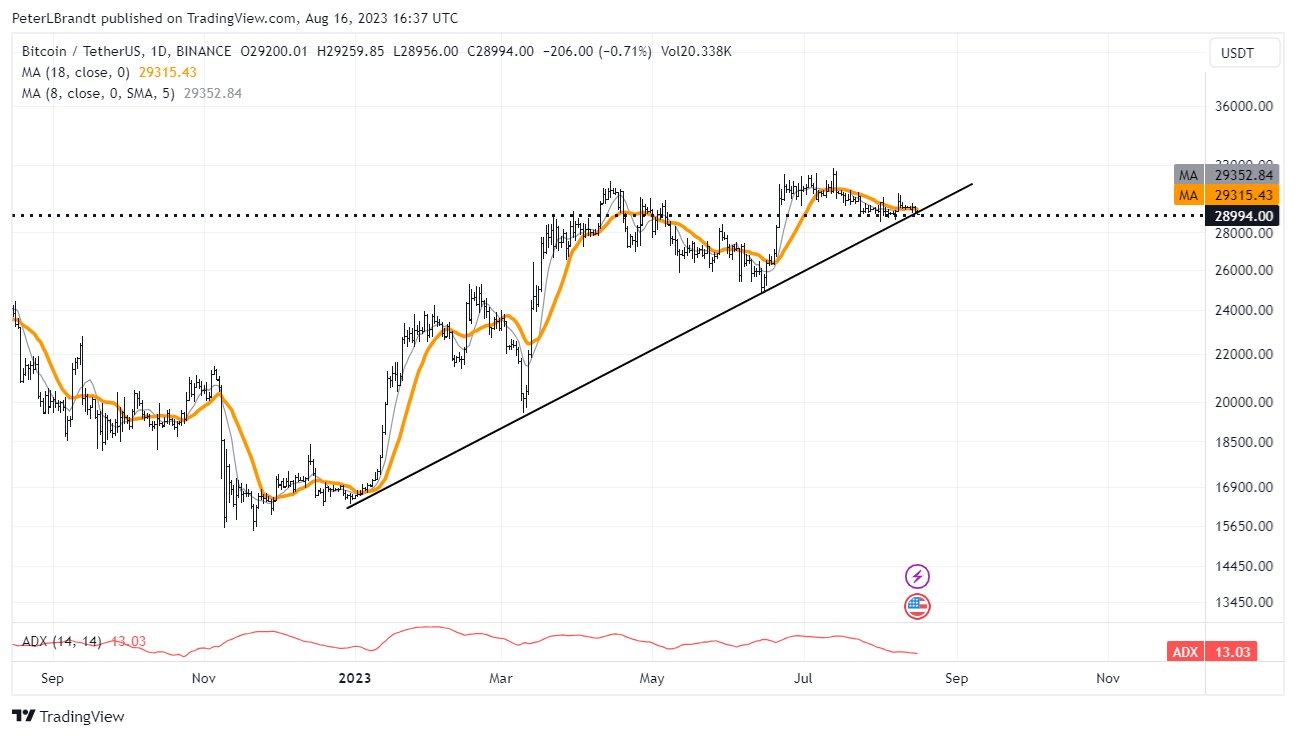 As of now, Bitcoin is hovering just above this crucial level, priced at $29,116.88, according to data from CoinGecko.
The broader cryptocurrency market has been experiencing a period of unusual calm, with Bitcoin's volatility reaching historic lows. The flagship cryptocurrency has been trading in the tight range of $29,000 to $30,000.
Analysts at Glassnode, a crypto market intelligence firm, commented on the current market state, suggesting that this "very boring" market may continue to persist.
This stagnant phase has left market participants divided, with some viewing it as a temporary lull, while others speculate it might indicate a more permanent shift in the cryptocurrency's characteristic volatility.
As reported by U.Today, Bitcoin and Ethereum, the two largest cryptocurrencies by market capitalization, are now less volatile than traditional assets like oil and even gold.
Data analytics firm Kaiko revealed that the 90-day volatility for the two aforementioned cryptocurrencies stands at 35% and 37% respectively, compared to oil's 41%. 
It remains to be seen whether a decisive move in either direction will happen this August.