Alex Dovbnya
The revival, fuelled by BlackRock's filing for a Bitcoin ETF, comes just a month after Lee's audacious Bitcoin price prediction of $500,000
After making his previous audacious prediction of Bitcoin potentially reaching $500,000, Fundstrat's Tom Lee seems optimistic about the digital currency's recovery.
In his latest tweet, Lee applauded a "good day" for Bitcoin and digital assets. However, it is worth noting that he has a history of being a permabull in the crypto market, which means that many of his forecasts have proven inaccurate.
This latest market recovery, prompted by BlackRock's application for a spot Bitcoin ETF, has pushed Bitcoin to $26,371.81, a 3.5% increase in 24 hours.
The shares of MicroStrategy are up by more than 5%, and the discount on Grayscale's GBTC has narrowed, adding to the positive sentiments in the crypto market.
In a series of tweets back in May, Lee made reference to Fundstrat's crypto presentation. He suggested Bitcoin's lows could lead to a surge between $250,000 to $500,000, views also echoed by figures such as Cathie Wood and Tim Draper.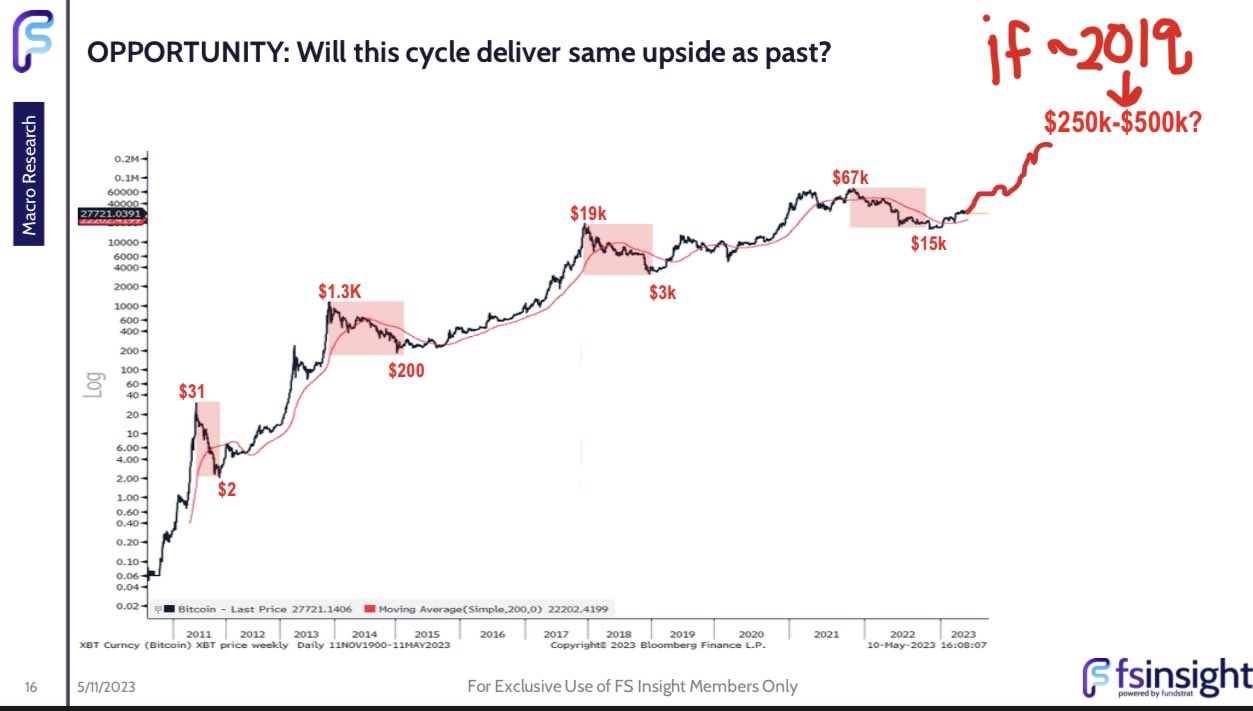 His tweets emphasized the correlation between the performance of Bitcoin and equity markets, underlining that cryptocurrencies tend to thrive when traditional markets like the S&P 500 are robust.
Lee also pointed out the potential stumbling blocks for the crypto market in the U.S., alluding to "Operation Chokepoint 2.0" as a prospective headwind.
Regardless of these challenges, and despite his track record of incorrect predictions, Lee's bullish stance remains undeterred.